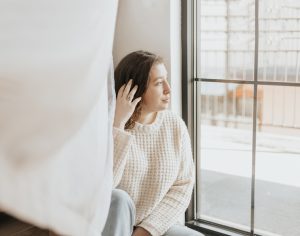 Alabama has banned abortions except when a woman's life or health is endangered. Both surgical and medication abortions are prohibited, requiring women to go out of state if they seek the abortion pill. 
However, even neighboring states restrict abortion access, leaving women to consider local options first.
The good news is that you can pursue a range of local resources before traveling out of state. Read this article for more information about what is available locally if you're considering an abortion.
Seek Local Support First  
Despite Alabama's abortion laws, local resources provide medical care and assistance so women can choose what is right for them. 
Organizations like the Etowah Pregnancy Testing Center offer free pregnancy services and counseling. They connect women with additional resources to empower them during this critical time.
Medicaid and WIC offer healthcare, nutrition, and parenting resources for women continuing their pregnancies. Community organizations provide counseling and connect women with medical care and assistance programs so they can choose the best option for their situation. 
The Costs of Traveling Out of State
Traveling long distances and paying high out-of-pocket costs present financial and emotional burdens you'll want to consider.
It can cost up to $500 for the abortion pill. If you qualify for a surgical abortion and are uninsured, it can cost thousands of dollars. This is not factoring in the expenses for travel, lodging, or any missed work you may need to recover from the procedure.
Options Consultation
At Etowah Pregnancy Testing Center, your well-being and best interest are our priority. We offer no-cost options consultations to anyone facing an unplanned pregnancy. Our sessions create a safe, confidential space to explore your options and voice any concerns.
 A trained staff member will walk through your questions and concerns thoroughly and objectively. Together you'll discuss:
The potential risks involved with abortion and carrying to term so you understand fully.

Resources available locally to help support you during pregnancy or parenthood.

Alternate choices such as adoption and how to pursue them.
We aim to give you information without judgment so you can choose the right path. You don't have to figure this out alone. Contact us today!