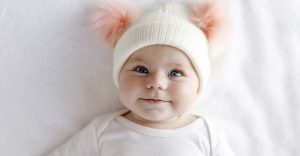 Are you thinking about taking the abortion pill? It's important to consider the risks and be informed about the process before making any next move. 
For your health and safety, it's essential to make sure that your pregnancy is healthy through pregnancy confirmation services. We can help. 
How Does the Abortion Pill Work?
The abortion pill is composed of two different drugs: mifepristone and misoprostol. Each work towards terminating an existing pregnancy. Mifepristone is taken first and blocks the production of progesterone, a hormone vital to pregnancy growth. 
Misoprostol is taken 24-48 hours after mifepristone and causes uterine cramping and contractions to remove the pregnancy through the vagina. 
The potential risks of the abortion pill (medical abortion) to think over before making a final decision are:
Incomplete abortion (may need to be followed by surgical abortion)

An ongoing pregnancy (if the procedure doesn't work)

Heavy and prolonged bleeding

Digestive system discomfort

Infection

Fever
Am I Eligible?
The FDA only recommends the abortion pill for the first ten weeks of pregnancy. If you are farther along in the pregnancy, it could be dangerous to your health to take the abortion pill. 
The Mayo Clinic shares the medications that should not be "mixed" with the drugs in the abortion pill regimen. The Mayo Clinic also advises that the abortion pill is not for you if you:
Are too far along in your pregnancy. You shouldn't attempt a medical abortion if you've been pregnant for more than nine weeks (after the start of your last period). Some types of medical abortion aren't available after seven weeks of pregnancy.

Have an intrauterine device (IUD) currently in place.

Have a suspected pregnancy outside of the uterus. This is called an

ectopic pregnancy

.

Have certain medical conditions. These include bleeding disorders; certain heart or blood vessel diseases; severe liver, kidney, or lung disease; or an uncontrolled seizure disorder.

Take a blood thinner or certain steroid medicines.

Can't make follow-up visits to your provider or don't have access to emergency care.

Have an allergy to the medicine used.
Before Taking the Abortion Pill
Before any medical procedure, be sure to take steps to protect your health and safety. A good first step is pregnancy confirmation, and we offer free and confidential pregnancy testing to get you started.
Schedule an appointment today to talk about your unique pregnancy and what's next for you.