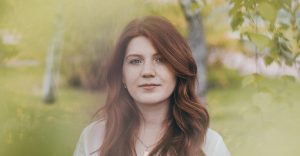 In Alabama, surgical and medical abortions are illegal during pregnancy unless the woman's life or health is endangered. 
For any woman considering the abortion pill in our state, your options are limited to considering other options, such as parenting or adoption, or traveling out of state for a procedure.
Not only does Alabama have restrictive abortion laws, but the surrounding states in our region do as well. The closest state for an abortion would be Florida, which allows abortion up to 15 weeks of gestational age.
Read this article to learn more about what traveling out of state for an abortion procedure would entail.
How Expensive is it to Travel Out of State for an Abortion?
First, you'll want to be aware of the abortion procedural costs. Without healthcare, abortions can be up to $500 for the medication abortion and several thousand dollars for a surgical abortion. 
Depending on your travel plans, you will also want to budget the expense of travel and lodging, meals and gas, and any days you'll need to work for travel and recovery. 
Additionally, while not a financial factor, you will want to consider the potential emotional cost of traveling out of state for a medical procedure.
What Health Screenings Should I Take Before Getting an Abortion?
You do not have to travel out of state to get valuable information about your pregnancy that may impact what procedures you are eligible for.
At Etowah Pregnancy Testing Center, we offer no-cost pregnancy tests and ultrasounds. After a positive pregnancy test, an ultrasound can give you details such as the pregnancy's age, location, and viability.
Knowing the pregnancy's age can affect your abortion eligibility since the abortion pill is only FDA-approved for up to 10 weeks (70 days) gestational age. 
Next Steps
In addition to no-cost health screenings, we also offer options counseling, where you can gain information and discuss your options in a local, safe, confidential setting. We are here to help you build a plan you feel confident about. Contact us today!